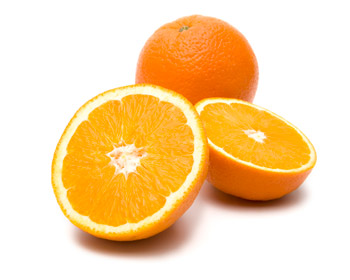 Pure sunshine from the winter to the summer:
The tobsine orange season begins with the first consignment of the Navelinas variety in early November. Only then does the fruit have the right, tobsine-typical relationship of sugar and acidity. The Navelina is an excellent eating orange that develops its full aroma by the Christmas period. The variety's characteristic "navel" is renowned throughout the world. In December another small variety, the Salustiana is added. It is very juicy and is ideal for squeezing.
At the end of the January, the late varieties Navel/Navel-Late and Lane- Late join the range. They are readily available until April and give consumers a wonderfully tasty, aromatic Spanish orange. The final variety of the season is the Valencia- Late. Like the Salustiana, it is a small orange that is excellently suited for juice making. In this way, tobsine oranges provide freshness and tasty vitamins until the summer.