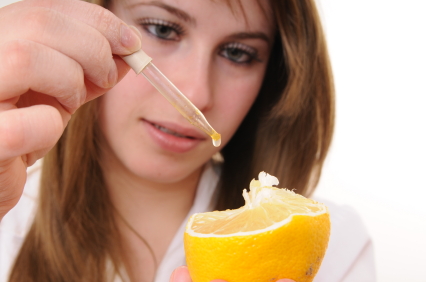 Only safety is better:
The tobsine premium philosophy reaches far beyond the concept of fine, tasty fruit.
A premium brand requires absolute product safety with respect to its customers. That is why all tobsine producers follow the maxim of using as few chemical and biological pesticides as possible. We also work together with producers in a continuous process to reduce and optimise the treatment of our fruit. Plans are even adapted at short notice according to weather conditions. Our aim is to easily outperform the legal limits!
'tobsine Food Safety System'
To guarantee such safety and document it in the long term, we have developed the 'tobsine Food Safety System' for prevention and monitoring along the entire process chain (from the field to the point of sale). It is based on the following product safety activities:
'Ständig von renommierten Qualitätssicherungssystemen begleitet.'
- Our production and supply process is constantly monitored by several renowned quality management systems. We are very strict in conforming with the regulations of Good Agricultural Practice, as well as all hygienic requirements.
- Our fruit can be traced right back to the field.
'Die Sicherheit des Konsumenten steht an allererster Stelle!'
- Der Einsatz von Wirkstoffen erfolgt ausschließlich zum Schutz der Frucht vor Schädlingen oder Krankheiten. Die Sicherheit des Konsumenten steht dabei an allererster Stelle!
- The use of active agents exclusively serves to protect fruit from pests or disease. The safety of our consumers has the highest priority!
- The plan of measures using active agents for the entire tobsine production is discussed with and approved by the sales organisations in the country of destination and cultivation experts. They not only adhere to the regulations of the German law on maximum residues ("Rückstandshöchstmengenverordnungen" - RHmV) and the acute reference dose (ArfD), but also take individual, product-specific customer requirements into account.
'Fortlaufend kontrolliert.'
- Our goods are constantly tested by independent, accredited laboratories (partners include www.agrolab.de, www.iproma.com, www.cota2.com, www.agg.com.es and www.applusagroalimentario.com). Tests are carried out at 3 levels of the process chain: on the field, in the packing stations and in the countries of destination. The quality management system thereby offers comprehensive transparency and is in constant dialogue with our sales organisations. Should there be a problem, planned scenarios exist to proactively protect the consumer!