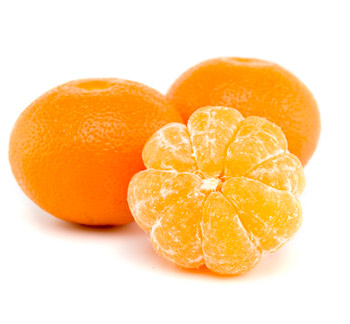 Take it easy, sweetie:
Clementines are one of the most popular types of fruit during the winter season. They belong to the tangerine family, which originally came from China and was only introduced to Europe in the 19th Century. Clementines are known as the "easy peelers" for simple enjoyment: It is extremely easy to remove the peel and clementines are by far the sweetest of all citrus fruits. Tangerines are subdivided into three main groups: satsumas, clementines and hybrids.
Las mandarinas se dividen en 3 grupos principales: Satsumas, Clementinas e Híbridos. La temporada empieza a mediados de septiembre con las primeras Satsumas. Para tobsine, estas frutas no suelen ser suficientemente dulces; por esta razón, esperamos hasta octubre para empezar con la temporada de las Clementinas.
The season begins in mid-September with the first satsumas. Generally, these fruit are not sweet enough for tobsine, so we only start the clementine season in October. In November things really get going with the "king of tangerines", the Clemenules. The variety has an excellent taste, looks beautiful and can be very easily peeled. The Clemenules, which is derived from the almost extinct Clementina fina, can be picked until well into January, and is the most important and, in terms of volume, the most significant type of clementine.
Other types classified as clementines, but which are only produced in small quantities, are Orovales, Arrufatina, Pons, Oronules and Hernandina. Most consumers are unaware of this range of varieties, since they are simply labelled as "clementines" at the point of sale.
In parallel with the Clemenules, tobsine also picks the hybrid variety Clemenvilla in December and January. It is a tasty mixture of orange and tangerine. The hybrid Fortuna and Ortanique close the clementine season for tobsine in early April.